8 things not to buy on Saturday | Belief or superstition
Certain acts should not be done on Saturdays, according to our scriptures, because they are considered to bring Shani's wrath.
People that some things are not to be purchased on a Saturday. The things not to buy on Saturday include oil, scissors, iron and many more. Here we are listing those and the probable reasons why not to buy them on Saturday.
Why not purchase some items on Saturday?
The most dreaded day of the week is Saturday. People believe it is unlucky and are terrified of it due to a lack of understanding. They believe that because the day is associated with Shani Dev, he may punish you out of his own sweet will, without any justification. On the other hand, Shani Dev is the Lord of Justice, who guarantees that justice is done.
Things not to buy on Saturday include
Iron
Purchasing iron items on a Saturday is not considered auspicious.
Purchasing such products is supposed to offend Shani Dev and bring bad luck. Donating iron or iron-based items, on the other hand, is extremely fortunate. This ensures that you will get his blessings and that he will eliminate any impediments from your life. 
Oil
On Saturdays, you should never buy oil. A person falls into the trap of health difficulties as a result of doing so. Donating oils is suggested if Saturn's position in the birth chart is unfavorable. Giving halwa cooked in mustard oil to a black dog is also said to bring good luck.
Salt
Buying salt on Saturdays is an indication of financial loss and debt accumulation. On Saturdays, people who are financially strapped should avoid tasting or bringing salt into their homes. In terms of money, salt use can hurt your business, increase debts, loans, and stock market losses, among other things.
Furthermore, it becomes a cause of a person's poor health. Don't even think of donating or touching anything made with salt.
Scissors
Scissor is one of the things not to buy on Saturday. On Saturdays, it is never a good idea to purchase or give scissors to someone. Many people may advise you to "never open and close scissors without cutting anything."
On Saturdays, though, it was deemed ungrateful even to touch the scissors. It might lead to fights with your family and friends, as well as worsening relationships.
Broom
The broom, without a doubt, removes negative energies from home and generates a positive atmosphere.
On Saturdays and Tuesdays, however, it is advised that you do not purchase a broom because it may result in poverty and jeopardize your financial stability.
Buying broom on Saturdays is also thought to upset Goddess Laxmi (Goddess of Wealth), causing you to run out of money. As a result, it's best to avoid sweeping your house on Saturday.
Black Shoes
Black shoes are a must-have for everyone, especially for the office and going out on the town, but wearing or purchasing them on Saturdays is considered unlucky.
People also believe that wearing black leather shoes will prevent you from being promoted at work and may even get you fired.
At work, black shoes might lead to failures and confrontations.
Ink
Buying ink on Saturdays might be exceedingly unlucky for your studies and job. Saturday is not a good day to purchase ink, especially for students studying for exams. Avoid buying or using ink on Saturday.
Purchasing books or other study materials is beneficial, but ink on Saturday is a sign of failure and bad fortune.
Taurus, Scorpio, and Aquarius are astrology signs that should avoid buying tattoos on Saturdays in particular.
Also, using ink, particularly blue ink, disappoints Lord Shani, and that you may fail your examinations as a result. Furthermore, do not use blue ink to fill out any crucial forms or agreements.
Black Sesame Seeds
Black Sesame Seeds are used in Puja and even Daan for the planet Saturn but don't buy them on Saturdays as it would bring bad luck.
To conclude
People have many beliefs and faiths around which they base their entire lives. We've seen many individuals believe in things that are both amusing and genuinely impossible at times. People who genuinely believe in God and are interested in religious matters, on the other hand, will pay attention to every detail, good or bad.
But these things not to buy on Saturday are seriously considered inauspicious. People believe it, and we have to preserve that belief if it negatively affects anyone.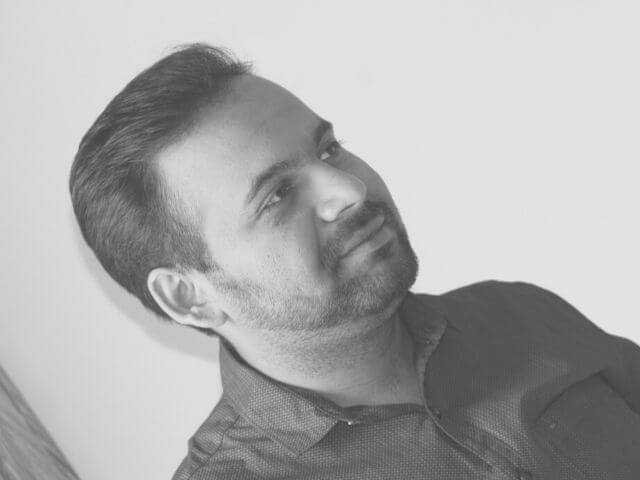 You wish to meet a smart freaky blogger who loves exploring myths, superstitions, and facts. That's me. A Digital Marketer, blogger & cook. All of the above.