The Mysterious Shani Shingnapur Story
We've all heard stories about various religions, ideologies, and followers from all over the world. Many movies have put them up with the words "BASED ON A TRUE STORY" on them, and they are right.
In this blog, we'll tell you about one such tale about a sacred site in India. This place is known as "SHANI SHINGNAPUR," and it is situated in the Nevasa Taluka of Maharashtra's Ahmednagar district.
The place, the temple, and the holy deity are all shrouded in mystery and truth. So, let's take a closer look at the Mysterious Shani Shingnapur story.
Devoted To
Shani Shingnapur is dedicated to the Hindu God "Lord Shani," who is synonymous with Saturn. He is portrayed as having dark skin, wearing blue or black robes, and riding a vulture in many astronomical texts.
A bit about The Deity: Lord Shani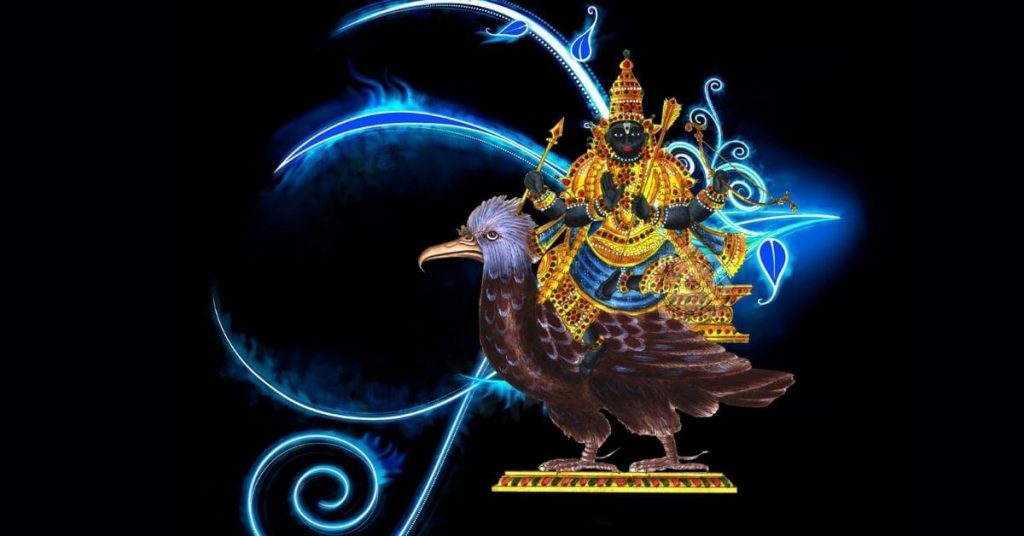 Shani is the God of Justice and Karma. He bestows blessings on his followers based on their thoughts and actions. As a result, it's akin to "AS YOU SOW, SO SHALL YOU REAP." Surya [Sun] and Chhaya [Shadow] are his parents.
On Saturday [SHANIVAR], one should worship Lord Shani to ward off evil and ease life's difficulties. He blesses those who give to the poor freely and gladly.
The Mysterious Shani Shingnapur Story
What is it about Shani Shingnapur that makes it so mysterious? You may be surprised by the following pointers:
Swayambhu, the Self-Evolved Deity
The shrine is made up of a five-and-a-half-foot-tall black rock that stands in the open sky. Lord Shani is symbolized by this. In some medieval sources, he is regarded as unlucky. He has the power to bestow fortune or misfortune on all devotees based on their KARMA.
The actual slab was discovered on the banks of the Panasnala River. When a shepherd came across it, he touched it with a stick, and the slab began to bleed. Lord Shani appeared in the village head's dream late at night, revealing that the slab was his idol.
Often, because of its massive size, the slab should not be shielded and should be exposed to the elements. As a result, the shrine is without shelter.
People have held these views for millennia. Both of these procedures must be followed in every new building construction. There are some incredible NO THEFT examples:
There hasn't been a single burglary report since the police station opened in 2015. The police station, too, lacks a front entrance.
In Shani Shingnapur, United Commercial Bank opened its first LOCKLESS BRANCH in 2011.
And when leaving the village, people leave their doors open. They assume the thief will be punished with blindness or a 7.5-year misfortune. There are no doors on any of the houses in the village. They just have a door frame. Even though every home is easily accessible, there are no theft cases in the villages. These are just a few examples of the mysterious Shani Shingnapur story.
Entry of women in the Shrine
Women were not permitted to access the shrine's inner sanctum due to a 400-year custom. However, following activist protests, the temple eventually permitted women to join the sanctum on April 8, 2016.
Ancient Texts: Beliefs and Facts
These are some of the most interesting aspects of Shani Shingnapur. Lord Shani and the location are well-documented in history books. We, the ardent readers, may be interested in learning more about the monolith's origins. Why is it outside in the open? What is Lord Shani's true origin story? There is a slew of other concerns. The subject is mythological and has a strong link to astrology, where Shani plays a significant role in determining one's destiny. The mysterious Shani Shingnapur story has more to it than we know.
There are far more interesting stories about various temples and places in India. If you wish to read more such, do share your views in the comments.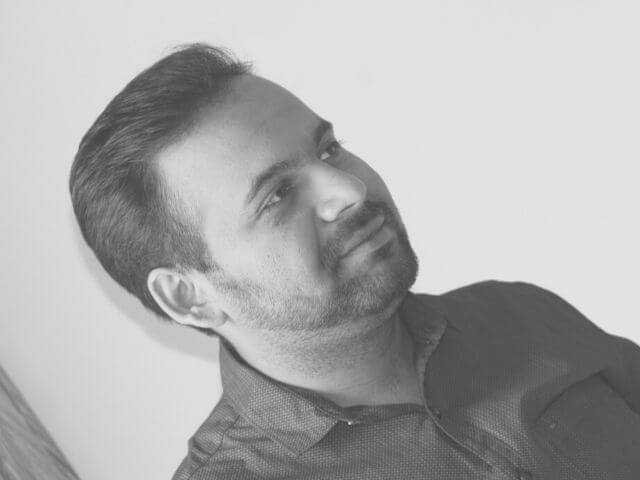 You wish to meet a smart freaky blogger who loves exploring myths, superstitions, and facts. That's me. A Digital Marketer, blogger & cook. All of the above.