Whenever we talk about a mystic or influential personality, one or the other name always stands out. Some became tyrants, some became great leaders, and some bought out the greatest revolution in the history of mankind. Each one of them left a specific mark on history, and that is why we still remember their name.
One such personality was "Grigori Yefimovich Rasputin". Do you know the name? If not, then you must read this information.
Who was Grigori Rasputin?
Grigori Yefimovich Rasputin was a controversial Russian mystic who influenced the Russian Tsar Nicholas II, his wife Tsaritsa Alexandra, and their only son, Tsarevich Alexei, in their final days.
Rasputin was portrayed in contemporary accounts as a saintly holy man, clairvoyant, healer, and prophet, as well as a debauched religious fraud or "crazy monk."
Historians may discover validity in all of these claims, but there is a great deal of uncertainty because accounts of his life have frequently been based on shady memoirs, rumors, and folklore.
Rasputin was said to have displayed signs of supernatural abilities throughout his childhood. For example, he mysteriously identified the man who had stolen one of his father's horses and gained a reputation for recognizing thieves.
Why was Rasputin famous?
Rasputin's wanderings led him to St. Petersburg in 1903, where he established himself as a mystic and spiritual healer.
He was introduced to Russian Czar Nicholas II and his wife, Alexandra Feodorovna, looking for medical treatment for their ailing son, Alexis, two years later.
By ostensibly "healing" the youngster of hemophilia, Rasputin swiftly acquired their trust. Alexandra backed him up wholeheartedly after this incident.
Growth of his influence on the Queen
Between 1906 and 1914, Rasputin's ties to the imperial family were exploited by politicians and journalists to weaken the dynasty's legitimacy and push for reform.
Rasputin aided their efforts by claiming to be the Czarina's counselor, and reports of his unrestrained lustful conduct in the press added to the public's disgust for him.
In reality, Rasputin's impact at this time was restricted to Alexis' health. Rasputin foretold that Russia would face disaster as it entered World War I.
In 1915, Nicholas II assumed command of the Russian army, while Alexandra was in charge of home politics.
She sacked ministers who were reported to be skeptical of the "crazy monk" since she was always Rasputin's protector.
Officials from the government sought to warn her about Rasputin's improper influence, but she continued to support him, creating the appearance that he was her most trusted advisor.
His days of prominence
After 1915, Rasputin reached the pinnacle of his power at the Russian court.
During World War I, Nicholas II seized command of his army. He then went to the front, leaving Alexandra in control of Russia's internal affairs and Rasputin as her personal advisor.
Rasputin's power extended from the appointment of religious officials to cabinet ministers (often inept opportunists), and he occasionally interjected himself into military matters to Russia's detriment.
Despite his lack of allegiance to any political party, Rasputin was a fierce opponent of anyone who opposed the autocracy or himself.
The controversy and downfall
In the capital, Rasputin also attracted a following and admirers.
While attracted by him, the Saint Petersburg elite did not readily accept him: he did not fit in with the royal family and had a strained relationship with the Russian Orthodox Church.
Rasputin was regularly chastised by the Holy Synod, who accused him of various immoral or sinful actions.
Rasputin and his apartment were under 24-hour observation because he was a court official.
Like many spiritually inclined Russians, Rasputin spoke of salvation as relying less on the clergy and the church and more on seeking God's spirit within.
He also allegedly said that giving in to temptations like sex and drink helped him overcome the sin of vanity and that it was an essential step on the path to repentance and redemption.
Rasputin quickly rose to prominence as a divisive character, embroiled in a bitter political battle involving monarchists, anti-monarchists, revolutionaries, and other political groups and interests.
Many distinguished people accused him of various sins, ranging from an unconstrained sexual life to undue political dominance over the royal family.
Assassination attempts
Rasputin supposedly survived one assassination attempt and narrowly escaped a second. He was poisoned, shot, and left for dead, only to be reshot when he awoke, beaten, and drowned.
Rasputin was visiting his wife and children in his hometown of Pokrovskoye in June 1914.
On June 29, he had either just gotten a telegram or was about to leave the church. Then he was unexpectedly attacked by Khionia Guseva, a former prostitute who had become a disciple of the monk Iliodor, who had formerly been a friend of Rasputin but was now appalled by his actions.
Guseva stabbed Rasputin in the abdomen, and his guts protruded from what appeared to be a fatal wound.
Guseva allegedly exclaimed, "I had murdered the Antichrist!" when she realized she had succeeded.
Rasputin, on the other hand, recovered after undergoing extensive surgery.
According to his daughter's memoirs, he was never the same guy after this wound: he fatigued more quickly and needed opium for pain more regularly.
Was he shot or poisoned?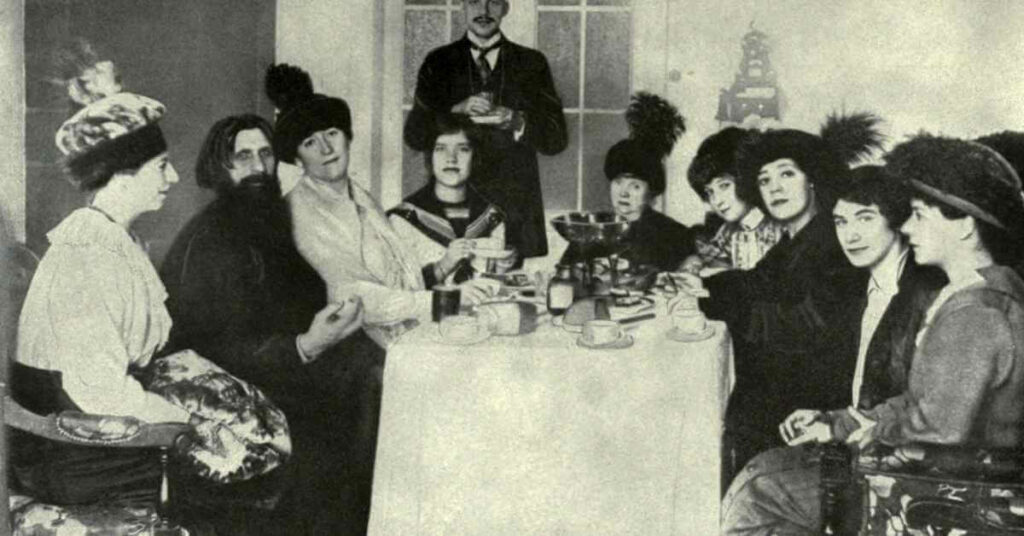 The assassination of Rasputin has become legendary, with part of it allegedly fabricated by the men who carried out the assassination.
On December 16, 1916, a group of nobles led by Prince Felix Yusupov and Grand Duke Dmitri Pavlovich allegedly lured Rasputin to the Yusupovs' Moika Palace. There they served him cakes and red wine laced with a massive amount of cyanide, having decided that Rasputin's influence over the Tsaritsa had made him a dangerous threat to the empire.
Rasputin, according to tradition, was unaffected, although Vasily Maklakov had provided enough poison to kill seven men.
Yusupov, determined to complete the task, became concerned about the prospect that Rasputin would live until the morning, leaving the conspirators no time to hide his body.
Yusupov dashed upstairs to discuss with the others before returning to shoot Rasputin in the back with a revolver. Rasputin was deposed, and the group was forced to flee the palace.
How did Rasputin die?
On December 30 [O.S. December 17] 1916, Rasputin was assassinated in the home of Felix Yusupov in the early hours of the morning. He was killed by three bullet wounds, one of which was a close-range shot to the head. "What truly transpired at the Yusupov home on December 17 will never be known," historian Douglas Smith says.
Some prominent myths about Grigori Rasputin
He possessed supernatural abilities.
He was a sexual pervert and the Queen's lover. He was Russia's covert monarch.
He was impossible to kill.
He came back to life.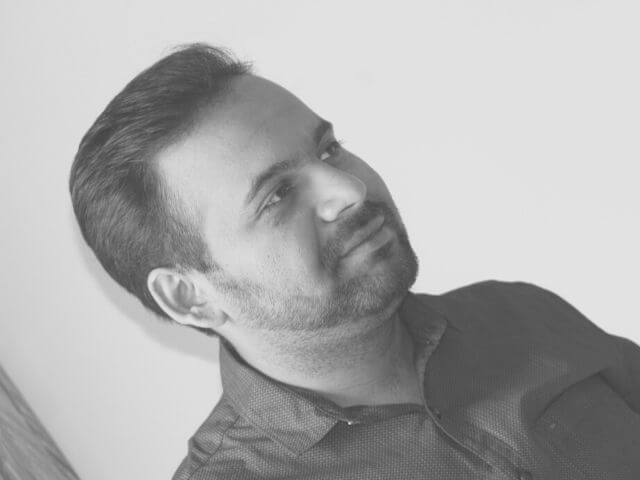 You wish to meet a smart freaky blogger who loves exploring myths, superstitions, and facts. That's me. A Digital Marketer, blogger & cook. All of the above.